Drop Tuition. Not Bombs


I went to an anti-war protest at UCSB yesterday. It was something I've always wanted to do. I had my qualms about attending UCSB until yesterday, when I saw about 1000 other kids, who were passionate about the same stuff I am. Finally it felt like, wait, Im not alone here. My whole life, I've had this liberal view on life, yet I've been surrrounded by people who are as far right as you can possibly go or are just plain apathetic. That changed yesterday, when covered in sweat, with 1000 other kids my age, I helped take the 217 freeway. We marched through campus with our signs, flags, and chants and continued straight out onto the freeway. Our ultimate destination was to take the 101, but we were stopped by the highway patrol with a barricade and half the cops dressed in riot gear. A few people got arrested, so we decided not to move forward. I heard some amazing testaments and moving speeches. The best was definitely from a high school student who had " got off the bus" because he felt he needed to be at this protest. awesome.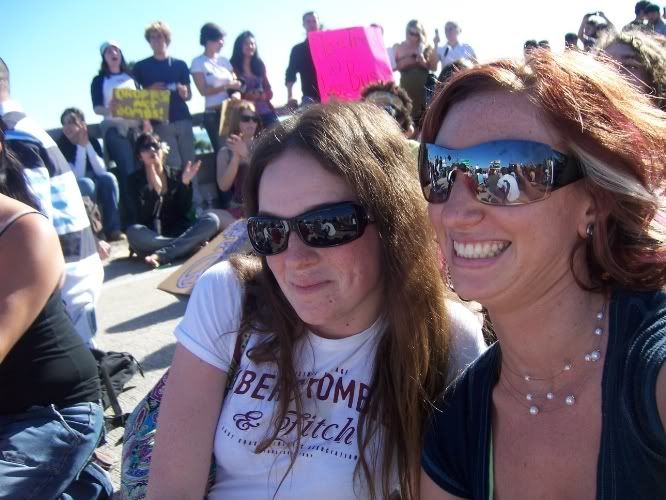 Janean and I sitting on the 217 freeway.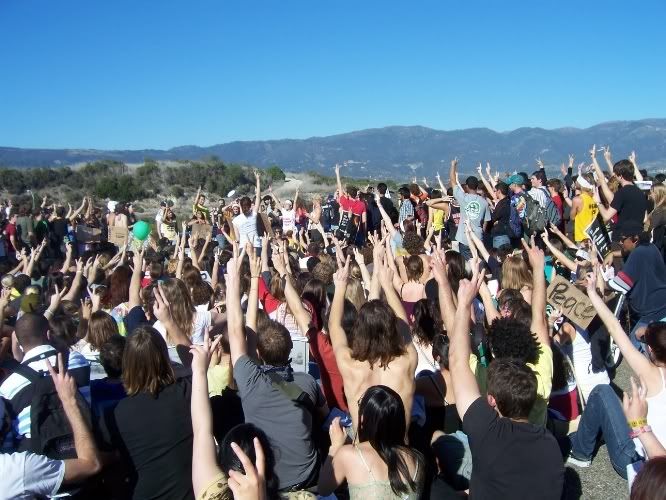 Peace on the 217. We took that shit for two hours.


more pictures on my myspace blog.
myspace.com/bakachicabaka.

The next one is March 17th. Everyone should come!